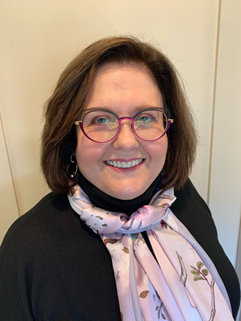 Dr. Reid is a licensed clinical psychologist. She was born in Australia and completed her undergraduate training at the University of Adelaide. She then completed her Ph.D. degree in Clinical Psychology from the University of Cincinnati. Dr. Reid has worked in private practice for the last 15 years. She previously worked as a Staff Psychologist at the University of Cincinnati's Psychological Services Center and also served as Director of Training of the Center's APA-Approved Internship program.
Dr. Reid works with older adolescents, adults, and couples in her practice. Specialty areas include trauma and PTSD, depression, identity issues, women's issues, LGBTQ issues, relationship problems, anxiety and life transitions. Dr. Reid also works with expatriates and families on international assignments and helps them address cultural and emotional challenges. She is sensitive to cultural issues and appreciates the socio-political forces that impact our lives.
Dr. Reid has extensive training in a variety of psychotherapy modalities including Psychodynamic Psychotherapy, Cognitive Behavioral Therapy, and Dialectical Behavior Therapy.