Tamara M. Campbell, M.D., Psy.D.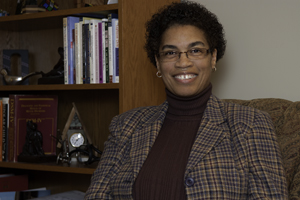 Tamara M. Campbell, M.D., Psy.D.

Dr. Campbell is a graduate of the Boonshoft School of Medicine and the School of Professional Psychology, Wright State University. She completed her psychiatric residency training at the University of Cincinnati and clinical psychology residency training with the United States Air Force, Wright Patterson Air Force Base. She is Board Certified in Psychiatry by the American Board of Psychiatry and Neurology.
Dr. Campbell was a licensed clinical psychologist for twelve years before completing her medical training. Her areas of clinical interest include PTSD, social phobia, and mood disorders. Areas of research interest include neurocognitive sequalae in social phobia. She has special training in cognitive behavioral therapies, eye movement desensitization and reprocessing, and hypnotherapy. She received level 1 training in hypnotherapy at the Menninger Clinic. She has advanced training in psychodynamic psychotherapy and has special interest in psychoanalytic psychotherapy. She holds memberships in the American Medical Association, American Psychiatric Association, Ohio Psychiatric Association, and American Psychoanalytic Association.