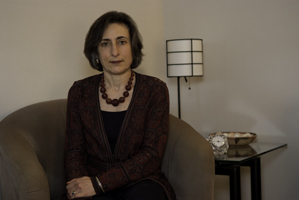 Marcia Joan Kaplan, M.D.
Board Certified Psychiatry and Psychoanalysis
Training and Supervising Psychoanalyst, Cincinnati Psychoanalytic Institute
Volunteer Professor of Clinical Psychiatry, University of Cincinnati
Dr. Kaplan earned her medical degree from the Southwestern Medical School. She completed an internship in Internal Medicine at Presbyterian Hospital in Dallas and residency in neurology and psychiatry at Parkland Hospital in Dallas and University Hospital in Cincinnati.
Dr. Kaplan served as a full-time faculty member of the University of Cincinnati Department of Psychiatry from 1988 till 2003 when she entered private practice at the Cincinnati Center for Psychotherapy and Psychoanalysis. She served as the director of the Advanced Psychotherapy Training Program at the Cincinnati Psychoanalytic Institute from 2003 till 2014, and directs the Committee on Psychoanalytic Psychotherapy Training Programs for the American Psychoanalytic Association.
Dr. Kaplan clinical interests include "treatment resistant" mood and anxiety disorders as well as treatment of psychosomatic disorders.