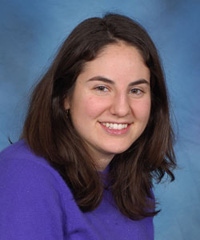 Leslie Ann Deckter, MD
Dr. Deckter is a child, adolescent and adult Psychiatrist. She is board certified in Psychiatry as well as Child and Adolescent Psychiatry by the American Board of Psychiatry and Neurology. Special interests include mood disorders, anxiety disorders (including especially PTSD and OCD), LGBTQ issues, ADHD, and children of International Adoption. Special training in a variety of psychotherapy modalities include play therapy, Cognitive Behavioral Therapy (including Exposure and Response Prevention) and psychodynamic psychotherapy.
Dr. Deckter previously worked for two years as a staff Psychiatrist at the Lindner Center of HOPE as a child and adolescent Psychiatrist in a variety of settings, including outpatient, residential, partial hospitalization and inpatient levels of care. She also worked in the outpatient clinic with adult patients. During her time there, she was an Assistant Professor of Clinical Medicine through the University of Cincinnati College of Medicine.
Dr. Deckter completed her Child and Adolescent Psychiatry Fellowship at Cincinnati Children's Hospital Medical Center, where she served as Chief in her final year. Her Adult Psychiatry residency was completed at University of Cincinnati College of Medicine, where she also went to Medical School.