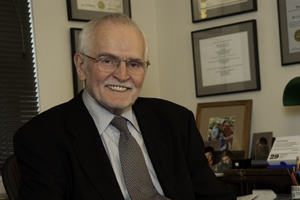 John T. Niehaus, M.S.W.

Mr. Niehaus' areas of interest include family, couple, individual and group psychotherapy for a wide variety of problems including relationship issues, anxiety and depression, post traumatic stress and chemical and behavioral addictions. Mr. Niehaus has been certified in the use of E.M.D.R. since 1995 and has used this approach in his work with trauma survivors. He also offers executive coaching, team building and consulting services to businesses, including family businesses, using a systemic approach.

Mr. Niehaus is a graduate of Xavier University and the Ohio State University School of Social Work. He is a member of the American Family Therapy Academy, an approved supervisor in the American Association for Marriage and Family Therapy, and a founding member of the Association of Certified Group Psychotherapists. He is a Volunteer Associate Professor of Psychiatry in the U.C. Department of Psychiatry.