Deana J. McReynolds, D.O.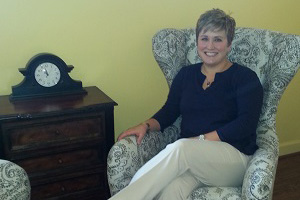 Deana J. McReynolds, D.O.

Dr. McReynolds is a child, adolescent and adult psychiatrist. She is a graduate of Pikeville College School of Osteopathic Medicine. She completed her general adult psychiatry residency at the University of Cincinnati and a fellowship in child and adolescent psychiatry at Cincinnati Children's Hospital Medical Center where she served as chief resident her last year of fellowship. Her areas of clinical interest include ADHD, treatment of depression and anxiety in adolescents and young adults with combined psychotherapeutic and psychopharmacologic approaches.

Dr. McReynolds has also volunteered at Fernside, a center for grieving children and adults. She holds memberships in the American Psychiatric Association, Ohio Psychiatric Association, and American Academy of Child and Adolescent Psychiatry.